WRAPSCON Designer Throwdown!
Attention: Calling all wrap designers!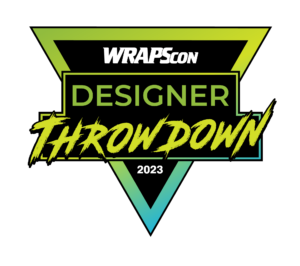 Welcome to year two of the WRAPSCON Designer Throwdown! This contest is 100% focused on you, the designer, to highlight your skills and show the market what you do best!
The challenge is simple: Using the template for a Tesla Model 3 and our WRAPSCON logo, design a car wrap that exemplifies the SoCal vibe.
Rules:
Must use this file as part of the design: Downloadable WRAPSCON logo file.
Must include the year (2023) in any format you chose.
Your final design must be digitally printable.
No limit on entries. Enter as many designs as you'd like.
*Entry submission deadline extended to Monday, July 10, by midnight
Prizes:
Top 5 entries will have your design downsized and printed as a sticker for distribution at the event.
Top 3 entries will be invited to present how they created their designs LIVE at the show.
Grand Prize entry will have their design used in varies stages during the WRAPSCON Wrap Olympics. Your work and process will also be featured in GRAPHICS PRO Magazine.
*WRAPSCON reserves the rights to all submissions for promotional purposes.
WRAPSCON Designer Throwdown Form is now CLOSED